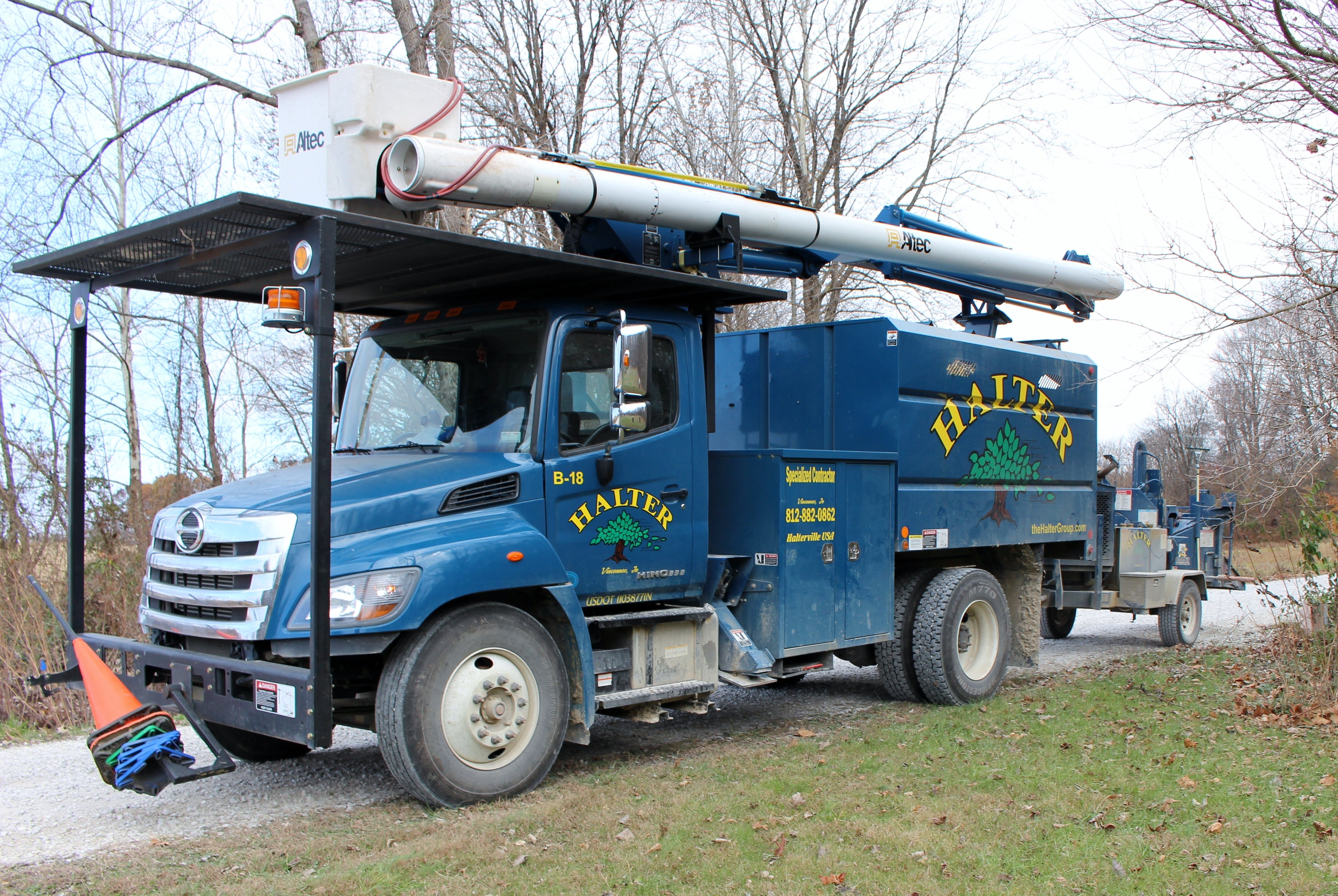 WIN Energy REMC serves members across more than 2,600 miles of line. These lines must be kept clear of trees and vegetation in order to supply you with reliable service. Our contract crews from Halter Tree Service are responsible for maintaining our Right-of-Way (ROW).
ROW maintenance is a con­tinual process throughout the year. In our vegetation management plan, we work with Halter Tree Service to map out areas to be trimmed and set a schedule for the year. In addition, when members notify us of tree concerns, Halter Tree Service is called upon to take care of those issues before they cause interruptions in our members' service. They are also respon­sible for trimming trees during storm and outage situations.
Prior to trimming trees in your area, Halter Tree Service personnel will contact you by knocking on your door or, if you are unavailable, by leaving a door tag asking you to contact them. WIN Energy REMC will initiate a phone call to members before Halter Tree Service begins working in their area.
Halter Tree Service is easily recog­nized by its distinct blue-colored vehicles, and all its employees carry identification cards.
For a map with tree trimming locations view our Tree Trimming Map below.